Superiority
Chemlyte Solutions believe that customers and suppliers deserve much more than what traditional distributors can offer. To grow in today s fast-paced and increasingly competitive market it is essential to be able to quickly adapt to market forces effectively. This requires a holistic approach that can help minimise time and effort from their sourcing processes, formulate breakthrough products, optimise logistics, improve safety and ensure quality. This ambitious goal was the founding principle on which Chemlyte Solutions was established. We have become one of the most modern chemical industry service providers in Asia. Our international approach, industry knowledge, and strategic partnerships with quality local suppliers and distributors makes us the chosen partner for companies all over the globe. Our team has decades of combined experience in the Chinese chemical industry. This enables us to understand the entire supply chain, adapt quickly to market trends, and negotiate the best deals to provide a true end-to-end solution for companies of all sizes. At Chemlyte Solutions, we place long-term relationships and outstanding client experience at the heart of everything we do. Each customer s dedicated account manager ensures quick project turnaround and smooth experience for every client.
Details
Sourcing
Leveraging our vast network of suppliers and local industry expertise we can source quality industrial and speciality chemicals,
supporting you through the entire sales cycle to ensure you receive the perfect Chemlyte solution.
Market research and analysis;
Identify and qualify potential suppliers;
Source samples that can be tested for quality;
Negotiate the best possible price and terms;
Organise prompt and cost-effective delivery.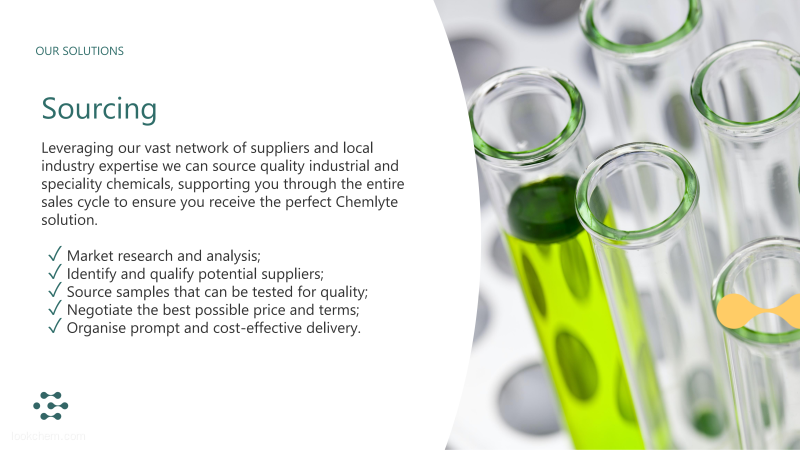 Manufacturing
Whether looking for an alternate source of supply for key material, or a toll manufacturing partner,
we have the expertise and reliable manufacturing platform to fulfil all your speciality chemical needs.
Market research and analysis
Arrange the manufacturing of a small test batch for you to test;
Negotiate the volume, speed, and price of manufacturing;
Organise the delivery to your chosen destination.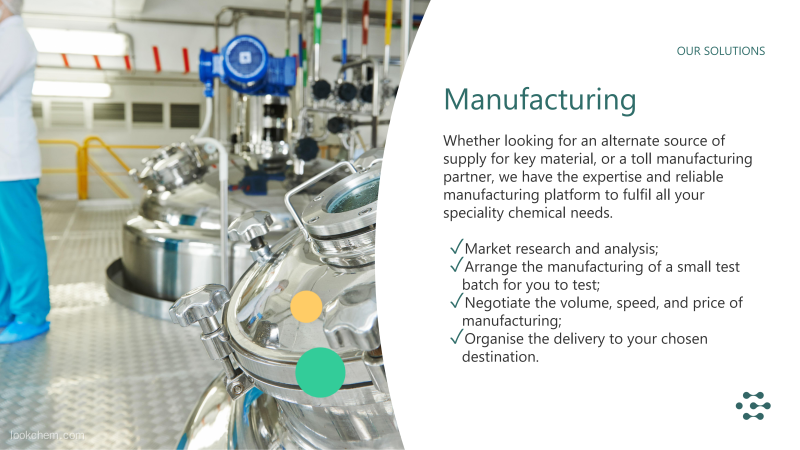 Logistics
Our logistics and packaging solutions provide safe, reliable storage and transportation of even the most volatile and corrosive materials to almost any destination in the world.
On-demand packaging from 1L test batch bottles to 200L drums;
Wide variety of vessels to store both liquid and solid chemicals;
Custom labelling available with your logo and other branding assets;
Land, air or sea shipment with regular status updates.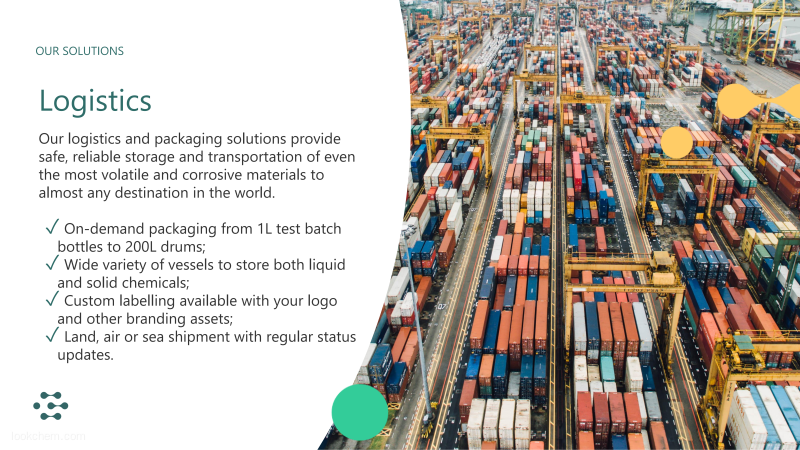 Consulting
Need to change your supplier or manufacturer, diversify your portfolio,
look for new logistics solutions or want to scale the size of your operations Chemlyte's expert team of consultants can deliver the perfect solution.
React to market shifts to ensure continuous delivery;
Identify potential pain points before they develop;
Liaise between various stakeholder for clear communication;
Utilise our extensive industry network to find ideal solutions